European province
Homes where you are welcomed
Religious of Mary Immaculate
THROUGHOUT the world
Spread over 4 continents, the RMI work around the world through more than 110 communities in 21 countries.
To discover our various addresses in each country, click on the map opposite.
Works in our house of Paris
Works in our house of Paris After more than 2 years of work (delayed by the health crisis), our Paris house has finally reopened its doors at the start of the 2021 school year*, ready to receive in the best conditions a hundred of girls looking for accommodation in the capital! If you are between [...]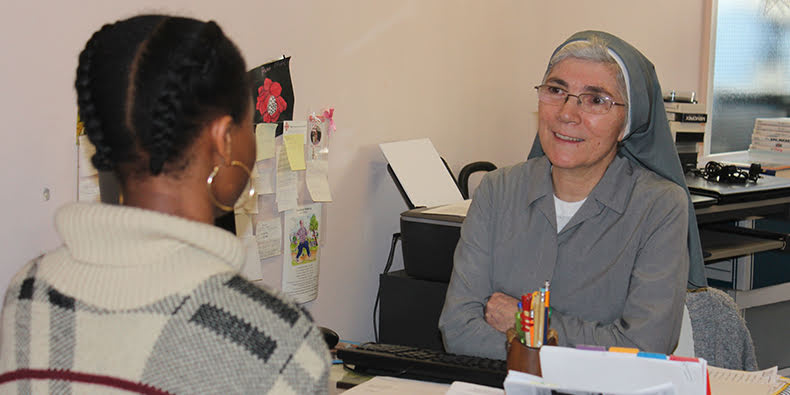 Transfer of some sisters – new missions
At the beginning of this new academic year, here are the changes that have taken place in our Province, following the new missions that some of our sisters have received: Our sister Prado has been sent to the Province of Spain, in the community of Ríos Rosas, in Madrid. We thank her from the bottom [...]
Serving with the RMI
Collaboration
If you are willing to give your time to collaborate with us, especially through courses for foreigners, or for any other help you think you can give us, depending on your availability and your personal donations, we would welcome your proposals with great pleasure!
If you would like to give some time of your life (one month, six months, one year…) to serve young people and teenagers in need, do not hesitate to tell us about it: we will put you in touch with our foundation (Fundación Manuel María Vicuña), which sends volunteers to Africa, Asia and Latin America every year.
We help families who need:
home help for the elderly
help with domestic work (live-in or live-out, full time or part-time)
baby-sitting or help with children
support during a hospital stay
We help mature and young women who are looking for work in these areas (domestic work and help at home).