 A LIFE DEDICATED TO YOUTH
What I long for, my Lord,
is to work tirelessly so that
These young women live well
and receive salvation.
The congregation
Religious of Mary Immaculate
The Congregation of Religious Mary Immaculate, founded in 1876 in Spain by Saint Vincenta Maria López y Vicuña, wishes to provide every young woman the opportunity to grow as a person but also spiritually, by developing and aiming their abilities towards Wisdom, according to a Christian way of life.
Our homes
Accross the world
In Europe and on other continents, they are a reference for the youth, especially through:
–  The HOSTEL for students and young professionals, where these can find a real home from home, a warm and safe place, a welcoming and family atmosphere conducive to friendship, joy and development;
– The SOCIAL CENTRE, which connects families who need help at home (caring for children or the elderly, housework, etc…) and the candidates who are seeking such work.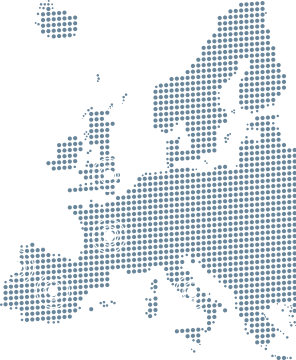 European province
Our homes
Welcoming / Supporting
Our missions
Our apostolate is geared towards the holistic education and evangelisation of young women, through encountering, welcoming, listening to and guiding (in the hostels, social centres, day centres, professional schools, missions, summer camps…).
More than mere accommodation, these offer a warm and family atmosphere in an environment that is not only Christian but also convivial and conducive to studying.
We welcome and follow young women aged 17-30 years old who find themselves far from their families or their countries of origin (for their studies, their work or to find a better future) and we help them through a full hospitality service.
In the south of Italy, members of MOLAVIM carry out a specific mission among the youth, introducing them to the joy of the Gospel and giving them a sense of the common good.
We provide a bridge between families who may have domestic help needs for the elderly, childminding etc… and women or young women who are seeking work in this sector.
Works in our house of Paris
Works in our house of Paris After more than 2 years of work (delayed by the health crisis), our Paris house has finally reopened its doors at the start of the 2021 school year*, ready to receive in the best conditions a hundred of girls looking for accommodation in the capital! If you are between [...]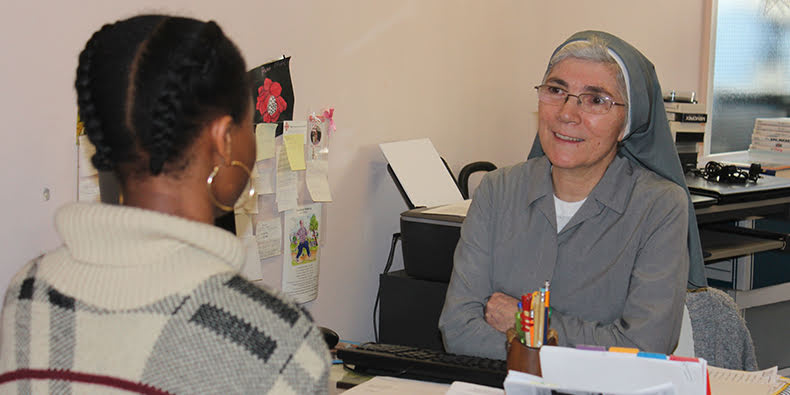 Transfer of some sisters – new missions
At the beginning of this new academic year, here are the changes that have taken place in our Province, following the new missions that some of our sisters have received: Our sister Prado has been sent to the Province of Spain, in the community of Ríos Rosas, in Madrid. We thank her from the bottom [...]