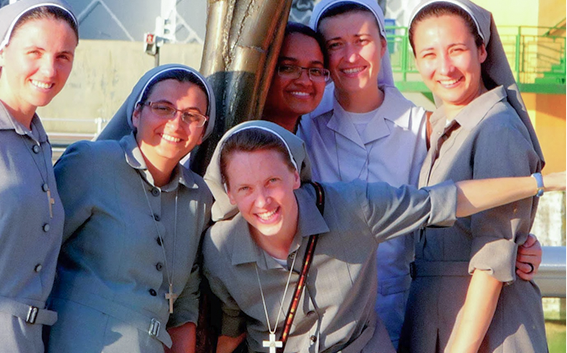 A woman between the ages of 18 and 35 who feels called by the Lord to give herself completely to Him, through a life of fraternity, prayer and service to young people.
Willing to get them to know and love Christ, so that they can "live well and receive salvation", the young woman freely decides to respond to her vocation, consecrating her life to God for the good of young people.
She will live a mission of prevention, evangelisation and sanctification among them, through welcoming, integral formation and guidance.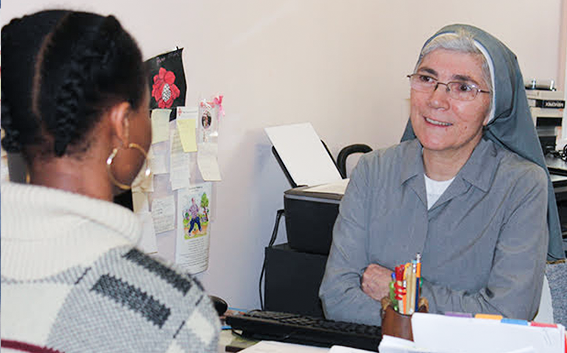 The young woman who feels the call of the Lord and would like to join the Congregation, after having spoken about this desire with a sister who guides her, must write a letter to the provincial superior to request admission, indicating her vocational motivations.
Vocation among the RMI
Stages of formation

The life of the RMI
*
Contemplative in action, our days are made up of different moments, alternating between times of prayer, times of community meetings and times dedicated to the mission and the different services entrusted to us.
* * *
Spiritual life :
Personal prayer
Mass
Liturgy of the Hours
Rosary
Eucharistic Adoration
Ignatian Examen of Consciousness
Spiritual reading
Community life :
Life in common
Meals
Meetings
Community Recreations
Apostolic life :
Mission – personal duties
Service
Activities with young people
Listening – accompanying…